VAT Information
Prices are quoted both exclusive and inclusive of VAT, but all purchases are charged with VAT. If you are a VAT registered business, such as a school, you can normally reclaim the VAT on purchases. The current rate of VAT applicable is 20%.
If you have any queries, please use the Contact Us form.
Secret Sid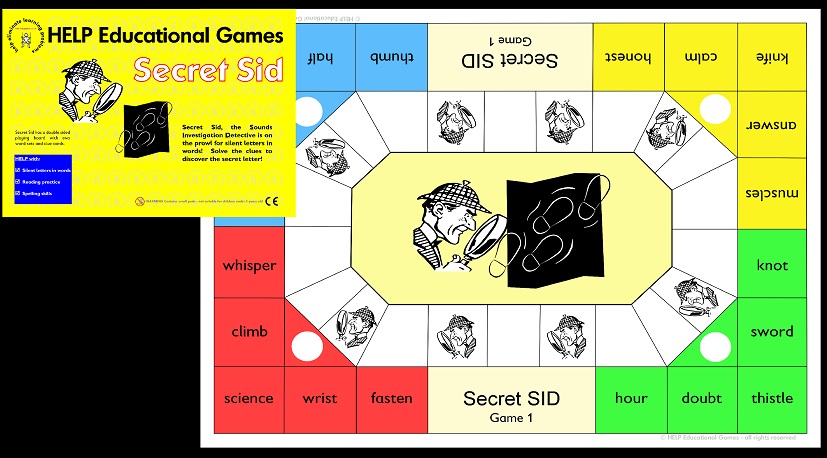 Age 9+
Suitable resource for KS2-3; Yr4-7; P4-P7
Secret Sid is another fun game! The Sounds Investigation Detective is on the prowl for silent letters in words.
Clues are given for the words that hide the silent letters.
The game includes 2 word sets and can be played by 2 to 4 players or teams.
Children enjoy solving the clues to discover the silent letter in the answer!
Helps with
Silent Letters In Words
Reading Practice
Spelling Skills
RRP: £13.95
Online Price: £11.95
RRP: £11.58
Online Price: £9.92